Added Storage, Added Design
Tall kitchen cabinets are usually 84 inches high, they can range up to 96 inches tall as well to accommodate required pantry or utility storage.
Many tall kitchen cabinets are used for pantries since their floor-to-ceiling height allows for shelves that accommodate food and supplies efficiently. They can also be used for utility storage as again their height can accommodate tall storage items such brooms, mops and vacuum cleaners.
Aside from using floor-to-ceiling kitchen cabinets as pantries, homeowners seeking more storage and a unique and elongated design in their kitchen may decide to place tall kitchen cabinets on their walls or as their base cabinets. In order for these types of cabinets to be made longer than their standard size, however, they will need to be custom made, which can be more costly a project than purchasing standard-sized stock cabinets.
Whether for added design or added storage, tall kitchen cabinets bring a fresh look and much needed functional space to any kitchen.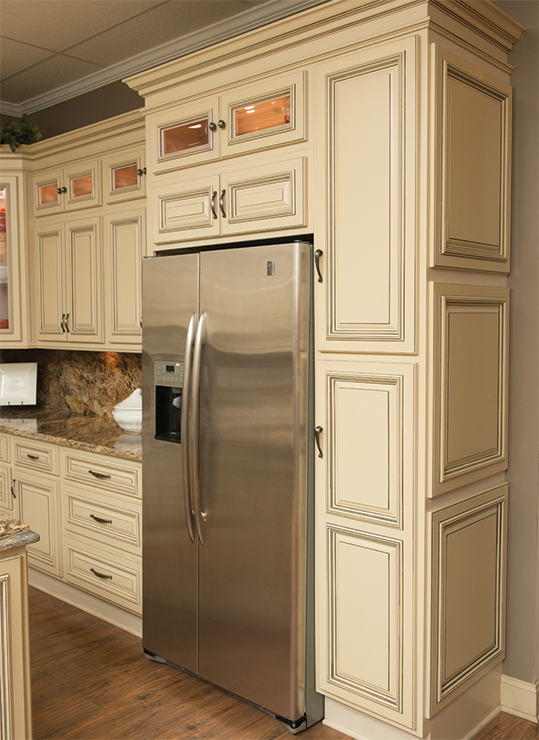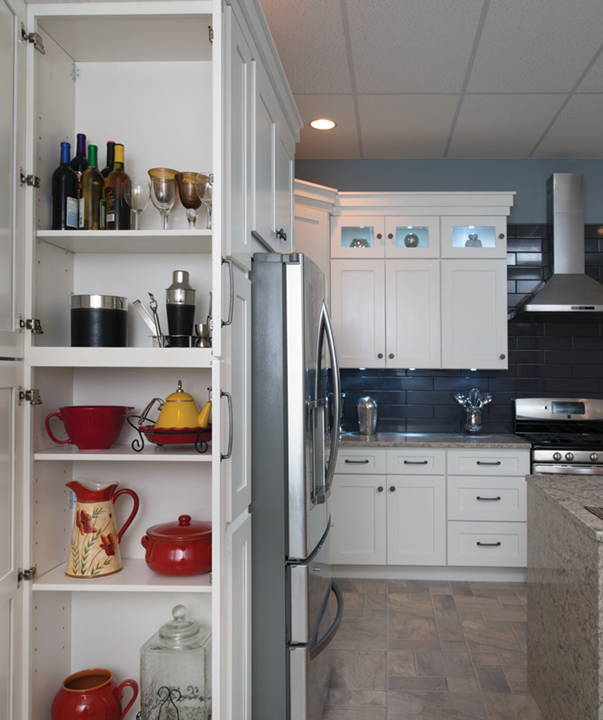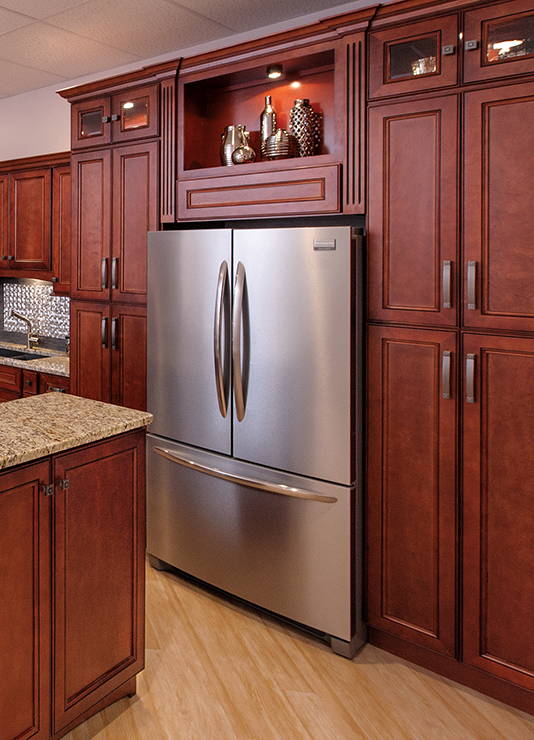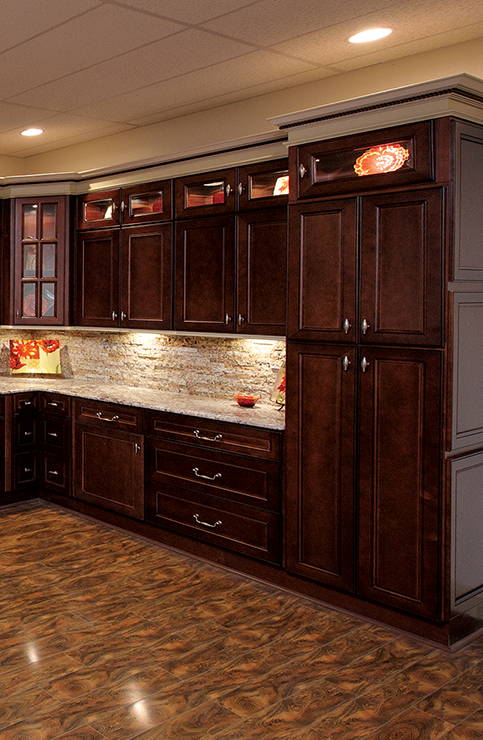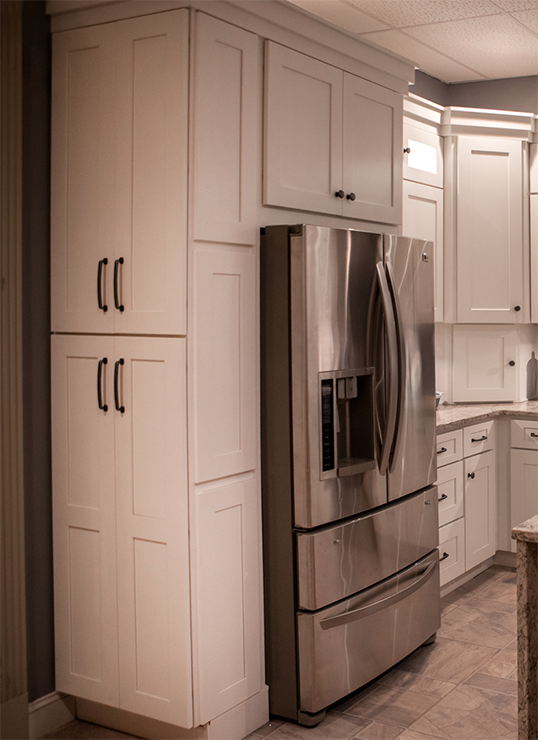 Contact our designers today to get your dream kitchen fitted with one of our many styles of tall cabinets.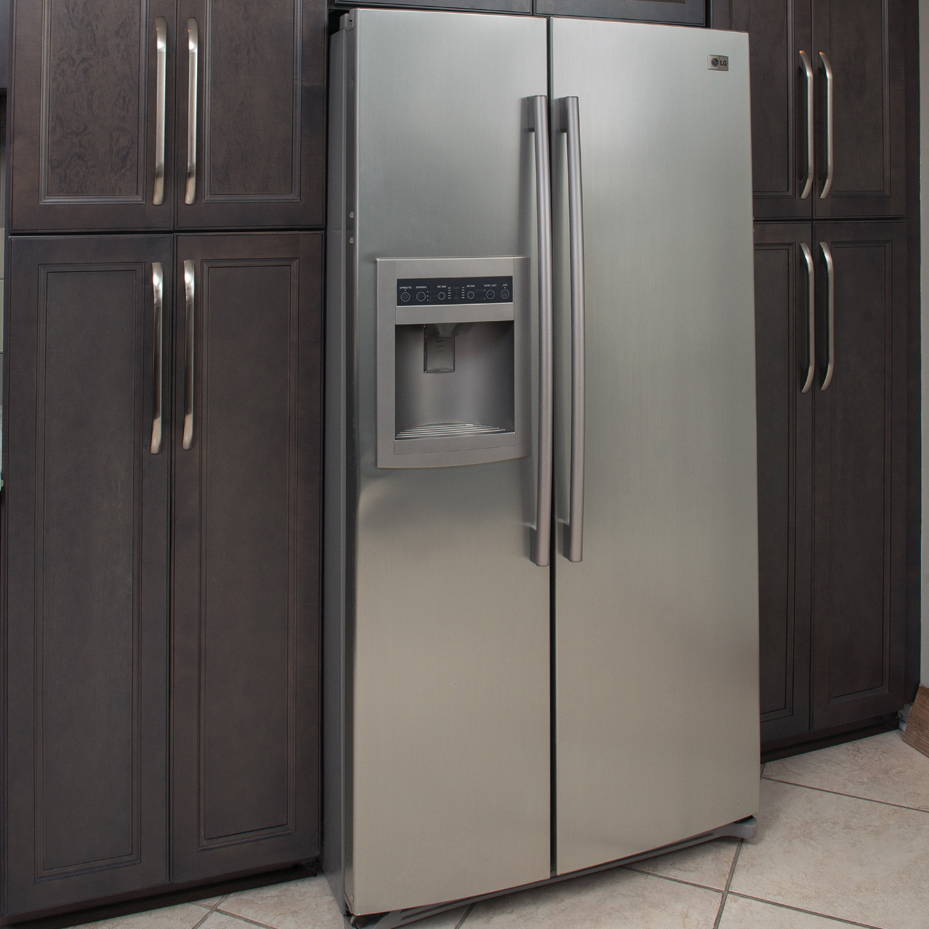 Carve out time to meet with our designers when it fits your schedule and we can design your dream kitchen together!
At Windy Hill we offer you the options to either pay up front or utilize our 12 months same as cash payment plan.
Ask about it today!
Best Quality, Cheaper Price
At Windy Hill we offer a top quality product at a fraction of the price.
Unlike those other stores our cabinets are real hardwood that will fit your budget!
EXPLORE MORE CABINET PRODUCTS